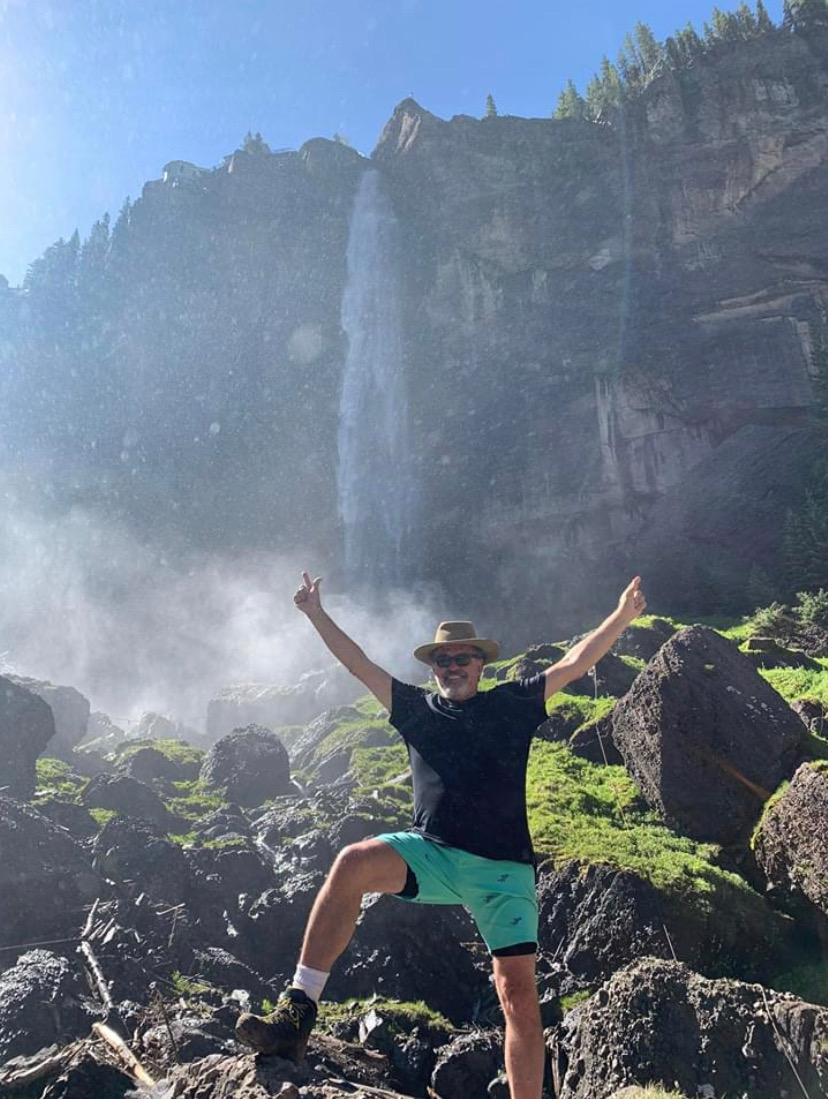 I am 11 weeks posts total shoulder replacement surgery. I teamed up with Bill and his company to help accelerate the healing process. I believe his peptide treatment along with other hormonal adjustments super accelerated my healing. I sleep MUCH better,my joints don't ache nearly as much and I believe my shoulder may be ready for some more hockey in a few weeks.
A sincere thank you and endorsement from the Mess!!
Brian M.
It's only been a few weeks and I feel incredible! So much difference already!
Thank you so much!
Christina
My program has made a tremendous difference! It works! Thank you!
Paul G.
It's only been a couple of days since I began my program and wow! I am feeling amazing!! Thanks Man. I am feeling stronger with more stamina and my workouts are super charged!
Tim
Thankfully, my friend referred me to RenewFX Health. I was desperate and frustrated! I had been previously treated at another "well known" Houston area hormone clinic which was really expensive and was clearly more interested to sell me their products instead of treating me medically (and correctly for that matter). I was actually feeling worse instead of better... I urgently needed a much better option...
I have to say that I'm so glad that I found RenewFX Health. They are so very comprehensive, they explained everything, they provided sensible and affordable options, and they just do things right. RenewFX also seems to care a whole lot more about me and my health. I'm happy to say that I feel great finally! Oh...and I saw a real MD...not just a nurse. Thank you, RenewFX!
Caroline L.
I came to Renewfx on a referral. I am high anxiety and I don't trust people easily when it comes to my body and my health. After 30 days, I am very impressed! The results so far have been just awesome! I am 50 but I feel like I'm 25 again, and I'm really seeing the results. People ask me, "what are you doing, you look great!". I just refer them to RenewFx, because I totally trust them. They're with me every step. I am high maintenance so in the beginning, I was calling them or texting them almost daily. They always answered promptly, addressed any concerns (usually anxiety) and listened with the utmost patience and dedication to making sure that I was ok. This is truly customized, concierge healthcare at its best. I've never seen anything like it. Try RenewFX. You'll be glad that you did!
Michael C.
RenewFX Health's hormone therapy specialists are head and shoulders above the rest! They've been totally comprehensive in their approach and they're highly experienced with a laser focus upon understanding what I specifically need. It's totally customized to me and they've held my hand every step of the way. If you're going to take advantage of hormone therapy, go with the best in Houston! Professionals you can trust!
Robert G.
I have to admit, I'm shocked by how many people have noticed the difference! Everyone has been asking me what I'm doing. Did you lose weight? Did you change your exercise routine? The truth is that I've gained muscle tone and lost body fat. I just look different and a whole lot better! And I can't tell you how excited I am to be on this program! I am truly transforming myself and I thank the RenewFX team for helping me to do this. Hormone replacement therapy works! Thanks again!
Nick S.
I just wanted to thank you for helping me to understand what was wrong and why I was always feeling so weak and tired. Now that I've fixed my hormone imbalances, I have more energy and excitement to live life. I am excited to exercise again, I'm losing body fat and getting stronger! I feel like I'm 25 again! Thank you RenewFX! You're the best!
Jenny
I honestly was totally frustrated with general fatigue and a lack of energy and enthusiasm to exercise...and by the lack of results. The RenewFX team knows what they're doing and they really care about doing things correctly. This program has been a revelation for me, as it has really changed everything for me. I have energy, enthusiasm again and I'm getting GREAT RESULTS! I've lost 4 inches around my waistline and I'm stronger and much more defined. People now ask me what I'm doing. I tell them to talk to the team at RenewFX. They get results!
Glenn H.
I put my trust in the doctors at RenewFX and I am happy. Yes, it's paying off! When it came to exercise, my energy level, getting results and getting leaner...I had gotten so frustrated at the lack of results. RenewFX really took the time to listen, understand, diagnose and design a custom HRT treatment program that has changed my life. I never realized that hormone therapy could have such a huge impact. I have my energy and enthusiasm back again, I've lost body fat, I'm getting results and I just feel younger and much happier as a result. Thank you for not only helping me to get my life back but also staying by my side every step of the way. The RenewFX team is really dedicated to helping people be their best. Thank you!
Debi R.
Thank you RenewFX! I had been dragging for some time with chronic fatigue at work, around the house and at the gym. I felt so stuck and had no answers for any of it. Thank you for balancing my hormones, fixing my Low T and giving me back my life! Your HRT plan is working great...and my sex drive is back too! I thank you...and my wife thanks you too.
Jeremy Watson